SUGAR CITY PUBLIC HEARING NOTICES
Council Public Hearings 
CITY OF SUGAR CITY
City Council Public Hearing
February 23 @ 6:30 p.m.
Utility Billing and Collection Revisions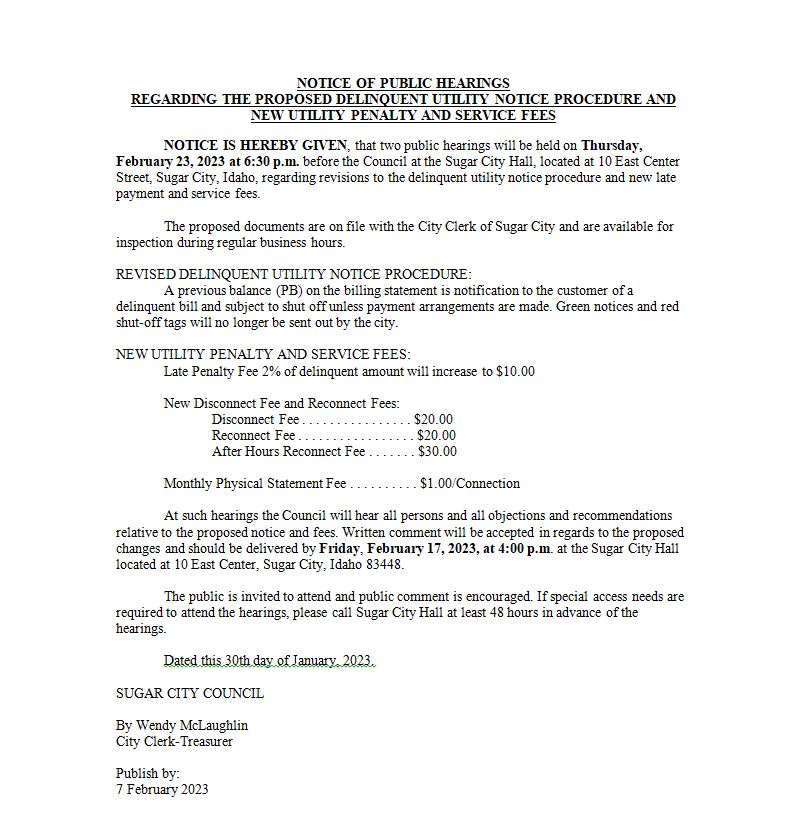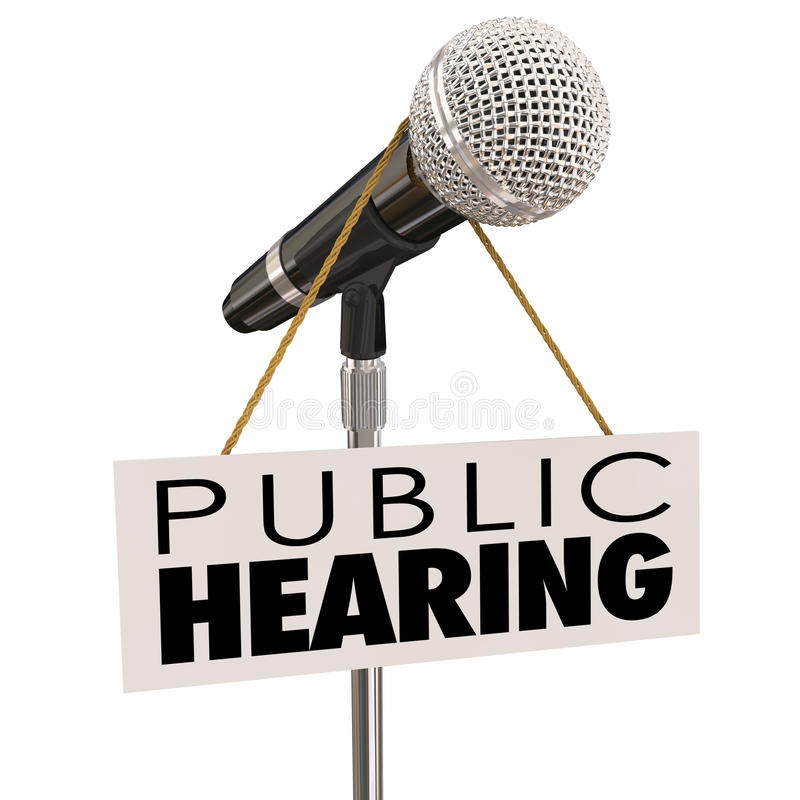 Past City Council Public Hearing
NOTICE OF PUBLIC HEARING
REGARDING THE AMENDMENT OF TITLE 4 OF SUGAR CITY CODE
REVISING DOG LICENSING PROCEDURES AND VIOLATIONS FEE INCREASES
NOTICE IS HEREBY GIVEN, that a public hearing will be held on Thursday, April 22, 2021 at 6:30 p.m. before the Sugar City Council online via ZOOM (link at sugarcityidaho.gov) and at Sugar City Hall located at 10 East Center, Sugar City, Idaho, regarding the proposed new dog licensing procedures and violation fee increases.
All items are available for public inspection at Sugar City Hall during regular business hours and are also attached to this notice.
At such hearing, the Council will hear all persons and objections and recommendations relative to the proposed amendment of Ord No 288. Written comment will be accepted no later than April 16th at 4:00 p.m. at Sugar City Hall located at 10 East Center, Sugar City, Idaho 83448.
The public is invited to attend electronically or in person as permitted per guidelines of the Eastern Idaho Public Health Department due to COVID 19. Public comment is encouraged. If special access needs are required to attend the hearings, please call Sugar City Hall at least 48 hours in advance of the hearings.
DATED this 31st day of March, 2021
By: Wendy McLaughlin
Sugar City Clerk-Treasurer
Publish: Tuesday, April 6, 2021
 Dog_License_Procedure_Amendment_03312021.pdf

Dog_Fee_Revisions_Resolution_03312021.pdf
Past Planning and Zoning Public Hearing